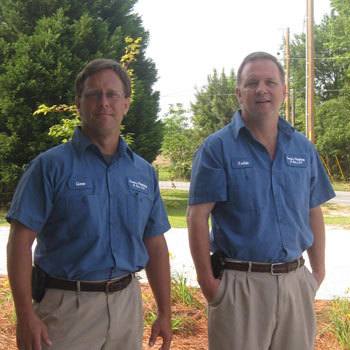 Gene Floyd
Gene Floyd worked as a state licensed heating and air conditioning technician for years before going to work with his father in the family's restaurant and hardware business in 1987. For more than 16 years, Floyd kept the refrigeration units and the heating and air conditioning units working in the family's businesses. With an increasing need for additional technicians in the residential heating and air business, Floyd decided to go into business for himself.
Gene's Heating & Air, LLC focuses on servicing and repairing residential, business, and light commercial systems. These include heat pumps, electric furnaces, gas-packs, and central air conditioning systems. Heating and air systems are like cars, the better you service the units the more life you'll get out of them. Proper service improves system performance, energy cost, and increases the life of the system.
"It really makes you feel good when you can repair a system. Of course most systems are going to fail late at night or during bad conditions. During these times or conditions we are always a phone call away."
"I have built my business on quality, honesty, dependability, and customer satisfaction."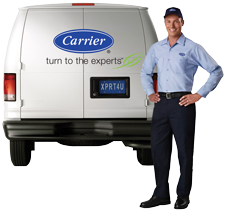 Archie Pierson
Archie Pierson and Gene Floyd became partners in August of 2005. Archie comes into the business with 30 years of experience in heating and air and 15 years of teaching heating and air at Central Carolina Technical College. He received the "Red" Kneece Teaching Excellence Award and the Governors Distinguished Professor Award in May of 2005. Archie possesses a state HVAC Mechanical Contractors license and currently remains an avid teacher at Central Carolina Technical College.
Gene's Heating & Air, LLC
Gene's Heating & Air, LLC strives for quality and customer satisfaction. The business is licensed, bonded, insured, NATE certified, and a member of both the Better Business Bureau, and the Chamber of Commerce.
Due to our success as a business we have relocated to a brand new building on Raccoon Road in Manning, SC in November 2010.