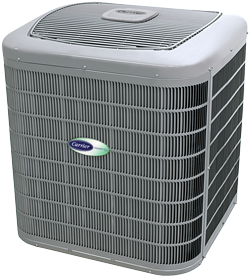 Gene's Heating & Air, LLC is dedicated to simplifying your everyday comfort by providing quality and affordable air conditioner repair and seasonal upkeep.  We aren't satisfied unless your cooling equipment is operating at its best.  Contact us at (803) 505-4822, and your service will be provided by a fully licensed, bonded, and insured professional, who is equipped with the right tools, leading-edge diagnostics, and inventory of replacement parts to resolve any challenges.  Our technicians are always available to assist you, no matter the time of day or night, weekends or holidays, with 24/7 Emergency Service throughout Manning, Sumter & Santee, SC.
Keep cool with regular air conditioner service!
With over four decades of high quality service across Clarendon County, Sumter County and Orangeburg County, Gene's Heating & Air, LLC continues to take a customer first approach.  Upholding strenuous standards of job performance, we minimize inconvenience and deliver the sustainable results that save you both time and money. We highly recommend preventative maintenance to combat equipment wear and tear, caused by those long hot summers, as well as months of sitting idle.
For all your A/C repair and maintenance needs, call the team from Gene's Heating & Air, LLC!
Through strict service procedures, our cooling specialists protect against sudden air conditioner failure, higher running costs, contaminated air quality, and elevated sound levels.  We significantly extend service life, restore cooling/dehumidification capacity, and answer warranty stipulations.  Locally owned and operated, Gene's Heating & Air, LLC provides skilled services to enhance your comfort, ensure your satisfaction, and keep you perfectly cool.