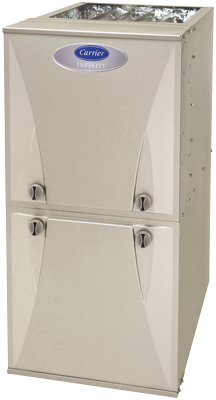 Gene's Heating & Air, LLC provides skilled repair and seasonal maintenance of all makes, models, and ages of heating equipment, regardless of where it was purchased.  Our fully licensed, bonded, and insured technicians are on call to assist you with 24/7 Emergency Service throughout Clarendon County, Sumter County and Orangeburg County. Recognizing that malfunctions aren't always confined to regular business hours, neither are we. It is our goal to earn your satisfaction, continued business, and recommendation, by expertly managing your year round temperature control.  At Gene's Heating & Air, LLC, we concentrate on customer service, partnering precision workmanship with courteous treatment, punctual arrival, and neat and tidy job sites.
Enjoy optimum comfort with regular heating service!
Gene's Heating & Air, LLC draws from over four decades of experience throughout Manning, Sumter & Santee, SC.  Locally owned and operated, we are familiar with the specialized challenges of the weather in this area and the importance of reliable, efficient, and lasting performance of your heating system.  Contact us at (803) 505-4822 to setup an appointment for preventative maintenance.  Our technicians are educated and certified in their field, equipped with state-of-the-art diagnostics, and receive updated training.
Call Gene's Heating & Air, LLC for all your heating repair needs!
Through proactive procedures, we defend against wear and tear, helping you to avoid sudden malfunctions.  Some of the many benefits include lower monthly costs, greater dependability, longer service life, safe operation, cleaner air quality, restored heating capacity, and completion of warranty requirements.  Gene's Heating & Air, LLC looks forward to fulfilling your comfort needs and ensuring a more enjoyable winter.